Discover more from Uncultured
Miss culture? Get Uncultured, your free ticket to pandemic entertainment. Get weekly news, interviews and Toronto culture tips in your inbox.
A licence to eat junk food (and watch junk TV)
Our indoor correspondent dares to pair Studio 54 with Chinese pork rinds.
Welcome to Uncultured, your best source for productive procrastination.
Today is the inaugural dispatch from our indoor correspondent, the veteran TV critic (and junk food aficionado) Tony Wong.
My day job for more than a few years was watching Netflix and eating taco chips on my Casper bed, the one that feels like you're sleeping in cake batter. So dealing with the transition imposed by the pandemic wasn't exactly jarring.  
But as a former TV critic, my worst fear has come true: I'm sitting at home watching TV for free.
Still, there was an upside: I discovered, by sheer luck, that I have basically trained for the plague of the century like I was in the Marine Corps.
At first, I thought Covid-19 was the perfect opportunity to ditch the TV and actually read a book. I've got dozens of prize-winning novels that I thought I would finally crack open.
Also, I thought I might actually use my treadmill. Maybe declutter the basement. Learn a new language.
All those plans are out the door. Because I'm watching TV for free.
But so are millions of other Canadians — more so now than ever.  With theatres closed and concerts on hold, television has been the great big pacifier of our tortured souls.
But hiding out from a world in crisis doesn't always agree with our noblest aspirations. When you're in lockdown, you want a warm blanket of nothingness to help pass the time. You want junk food.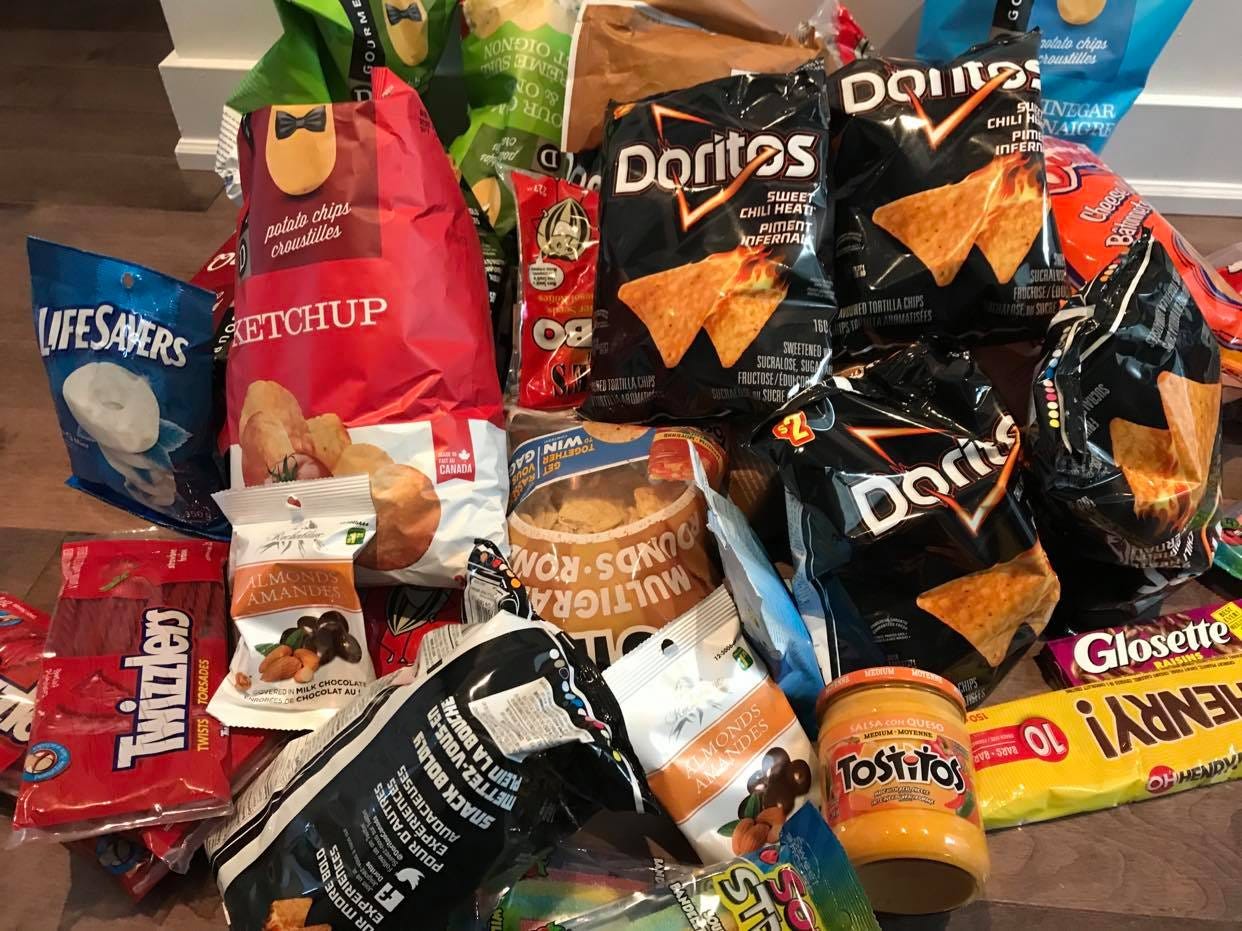 Tony Wong takes inventory before diving into a TV binge.
So, I'm here to tell you it's OK to binge watch Hoarders because really, there is no better junk food than reality TV.
Did I tell you that my other passion is actually consuming junk food? Nothing goes better with chips, chocolate and licorice than watching a tube fit for boobs.
Because there is only so much dark, dystopian fiction you can absorb during a pandemic (Handmaid's Tale anyone?), reality TV has been my balm.
So here's a short list of my favourite no-brainer shows to watch right now. With, of course, the perfect junk-food pairing.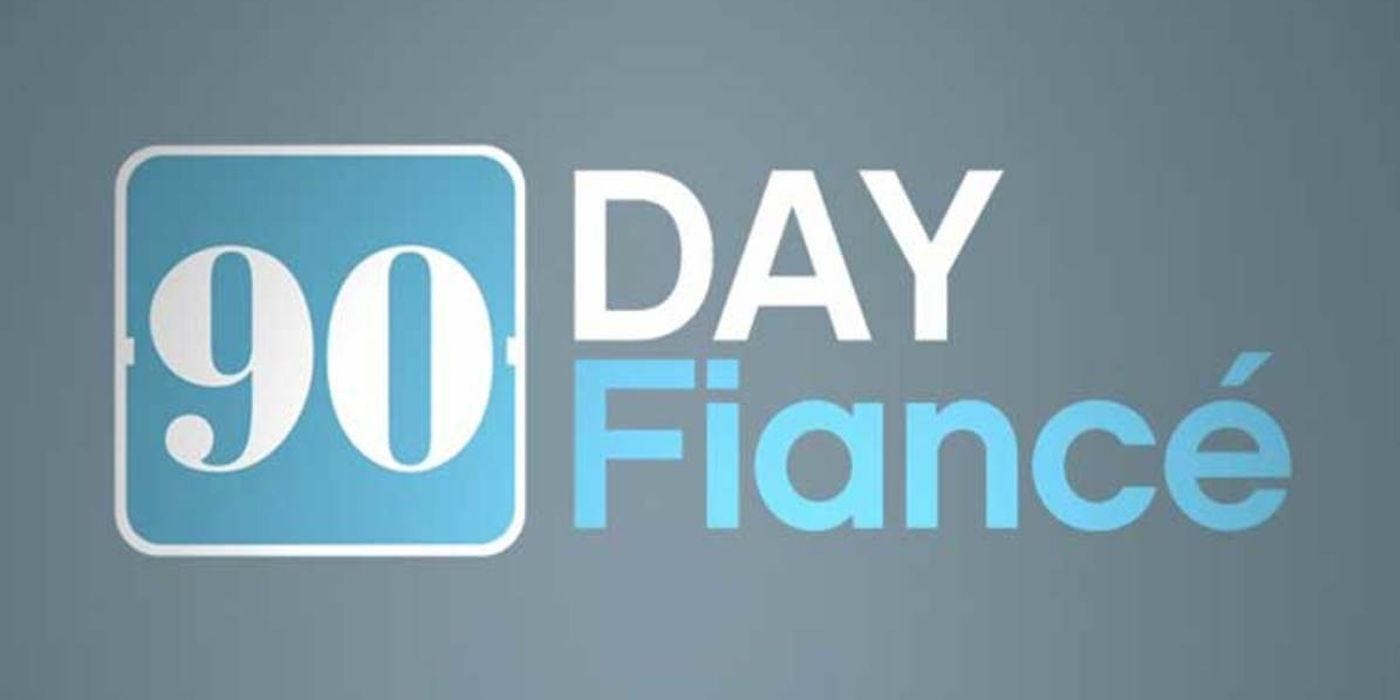 90 Day Fiancé (TLC)
My current favourite reality series has turned into a gigantic franchise for TLC.  That's where fiancés receive a 90-day K-1 visa to immigrate and get married in the United States.
The drama this season is off the charts. The series plays like a fish-out-of-water procedural with some glaring culture clashes.  The franchise has spawned an incredible seven spinoff series. This includes Pillow Talk, a meta-series produced on lunch money, which has couples sitting in bed criticizing the action on television after watching the latest episode.
Why didn't I think of this?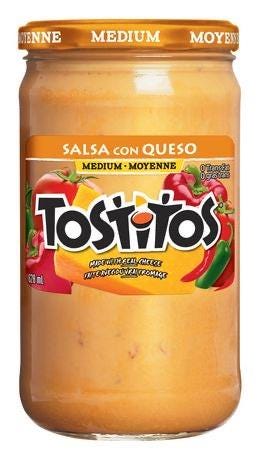 Junk Food Pairing: For the cheesiest show on TV, I'm going with the Tostitos Salsa con Queso cheese dip. $2 from Dollarama with just a hint of heat. The cheese is velvety, gooey and the consistency of fine plastic.

Indian Matchmaking (Netflix)
Matchmaker Sima (from Mumbai, as she always introduces herself) guides clients in India and the U.S. into arranged marriages. Issues of caste and colorism are laid bare. Still the show succeeds because it treats its subjects with respect, while allowing a glimpse into another world.
Junk Food Pairing: Remember Bits and Bites? That mixed-up snack of pretzels and other crunchy stuff? Well that was a pale imitation of Indian party snacks that are spicy and crunchy and salty and sweet, available in a bag at any South Asian grocery store. I have no idea what I'm eating but damn you can't go back to Pringles.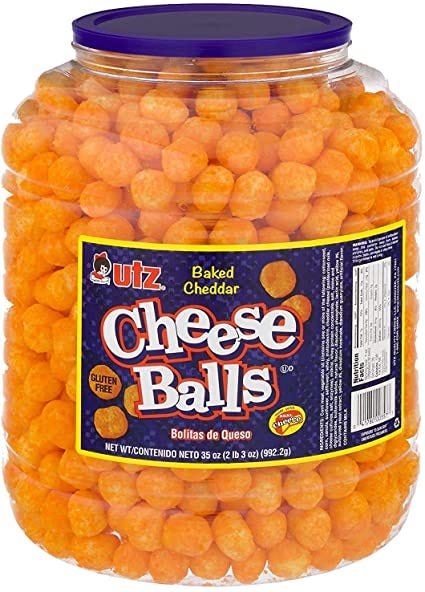 Runner up: Cheese Balls. Eating a torso-sized tub is actually not that hard to do. $6.99 at Costco.

Love on the Spectrum (Netflix)
This show follows the lives of autistic adults on the dating scene. And trust me, no one is more honest than this bunch. The lack of pretence, the sense of vulnerability is ever present. In less sensitive hands this could have devolved into a patronizing exercise. But it gives time and voice to its subjects.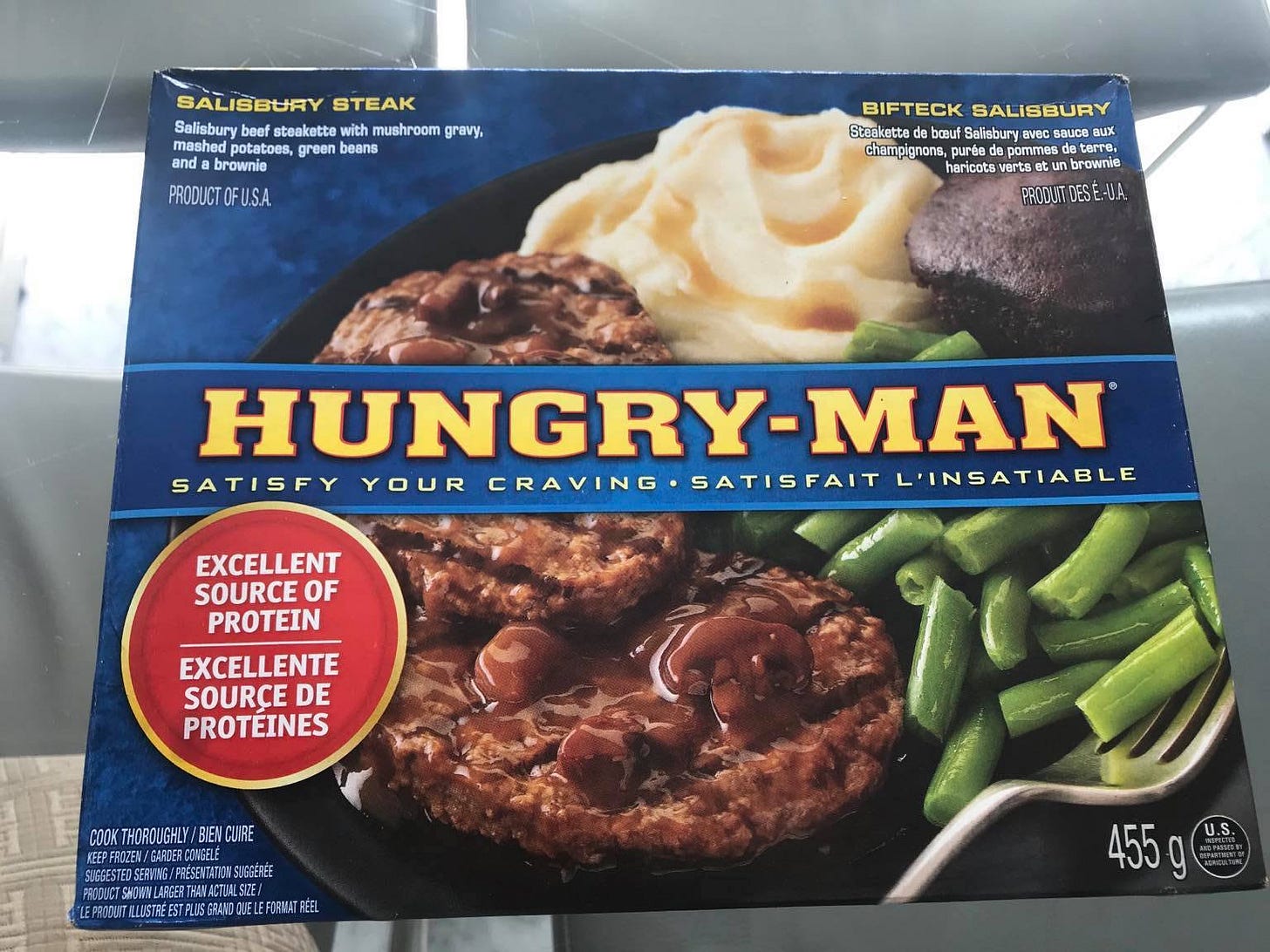 Junk Food Pairing: Folks on the spectrum appreciate order. Everything has its place. And so we have the classic Swanson's Hungry Man dinner. A perfectly compartmentalized Salisbury steak from Swanson's was my weekend treat as a kid, and the first time I had ever "cooked" anything. The mushy chocolate cake in the middle is still there and it tastes like childhood.
Studio 54 (Netflix)
I never got to go to Studio 54. I did stay many nights at different Ian Schrager hotels over the years in New York, after the disco co-founder (along with Steve Rubell) reinvented himself as a hotelier in his later years with the help of designer Philippe Starck. There have been several documentaries on this pleasure palace, but director and Vanity Fair writer Matt Tyrnauer (Valentino: The Last Emperor) nails it, with the involvement of rare interviews and behind-the-scenes footage from the publicity-shy Schrager.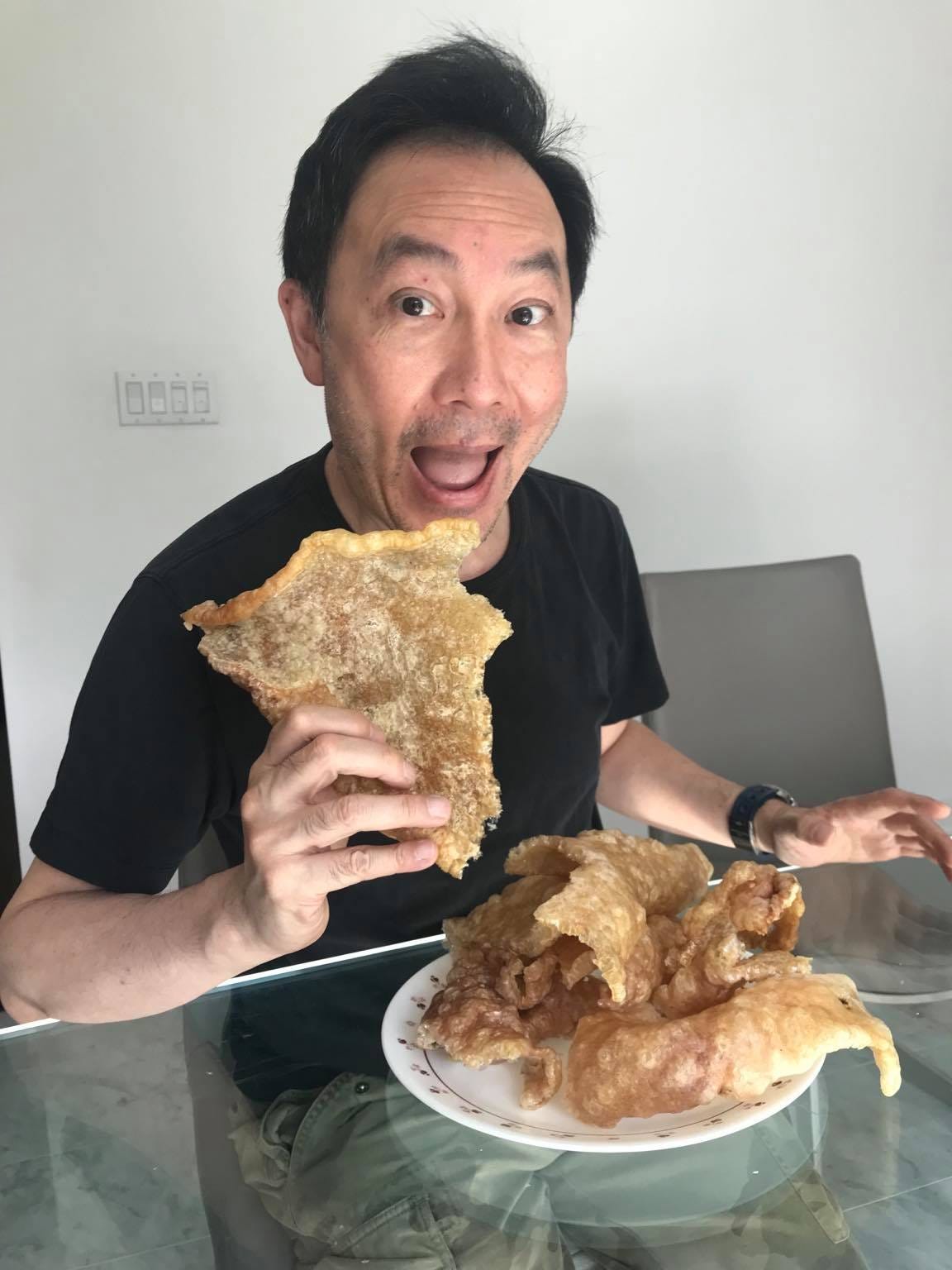 Junk Food Pairing: Where else are you going to go for food at 4 a.m. in the morning after a night at the disco? Chinatown. In this case for pork rinds. Not just any pork rinds, but giant fried fresh pork rinds the size of pizza slices. $8 a bag from Ho Ho BBQ.
Dirty Money (Netflix)
This is my favourite pandemic series, featuring mini-documentaries with subjects ranging from Jared Kushner's slumlord aspirations to why HSBC became a money-laundering bank for Mexican drug lords. Each show in the series is a revelation of corruption. This show will make you very angry. And begging for a soothing Cup O Soup.
Junk Food Pairing: Forget that tepid chicken noodle. What you want is Samyang 2X Spicy Ramen. It will blow your face off. In a good way. I pair it with Coffee Coke. (at most Asian grocery stores)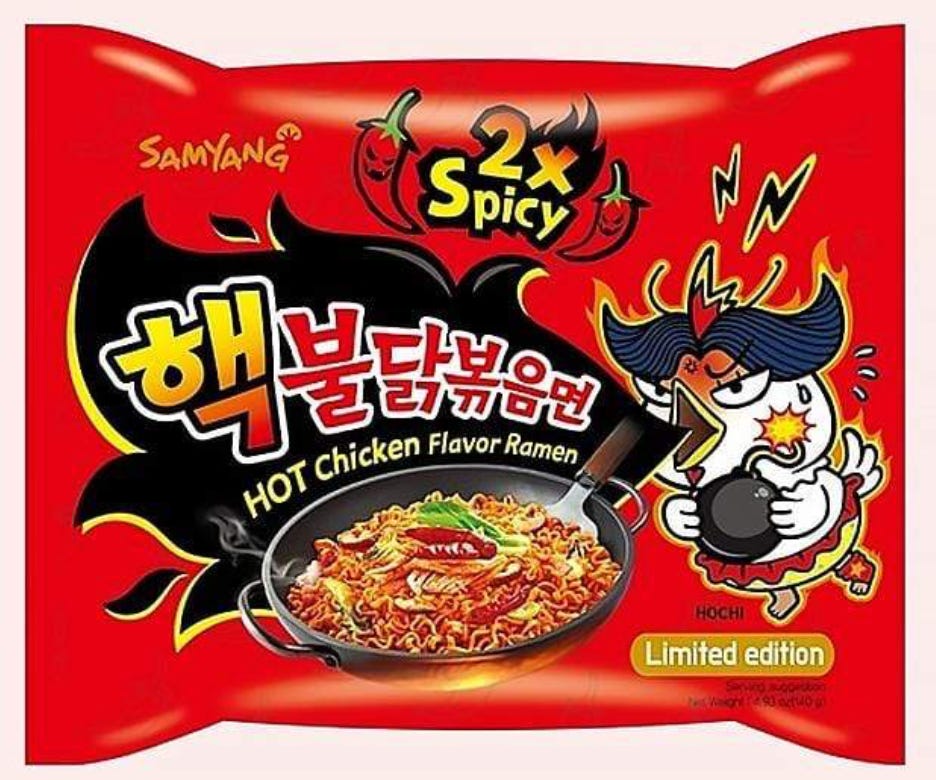 Bonus pro tip: You know that feeling you get when you wake up at 1 a.m. and feel like a steaming bowl of pad Thai? Dollarama makes an instant version for $2. You're welcome.

Why wait till 1 a.m.? Click that little ❤️ button right now. See you soon.