Discover more from Uncultured
Miss culture? Get Uncultured, your free ticket to pandemic entertainment. Get weekly news, interviews and Toronto culture tips in your inbox.
Not playing at a theatre near you
You can go to the movies, but if you want a premiere, just stay home.
Welcome to Uncultured, a newsletter about keeping ourselves entertained in untertaining times. If you have any comments or suggestions, I'd love to hear from you.
Today I have a confession to make. I did something foolhardy, reckless, selfish, stupid, quite possibly endangering the lives of myself and others.
I went to a movie.
Nope, not a drive-in.
A movie theatre.
Terrible, right? But it had been soooo long, and it was a hot day with nothing better to do, and I figured I'd only do it this one teensy time. Well, at least until Tenet.
Besides, cinemas finally got the greenlight to reopen in Toronto, and Cineplex promised they'd taken every safety precaution. I mean, just look at the ticketing lineup.

Kidding! There was no lineup. Not for the theatre, nor for the concession stand, nor the washrooms. In fact, there were considerably more staff on site than patrons at Cineplex Yonge-Dundas.
This despite the fact that all movies cost just $5 a ticket ($3 on Tuesdays) during this welcome-back period. You're encouraged to purchase tickets in advance, and each screen only accommodates a maximum of 50 physically distanced moviegoers, purposely leaving hundreds of unfilled seats.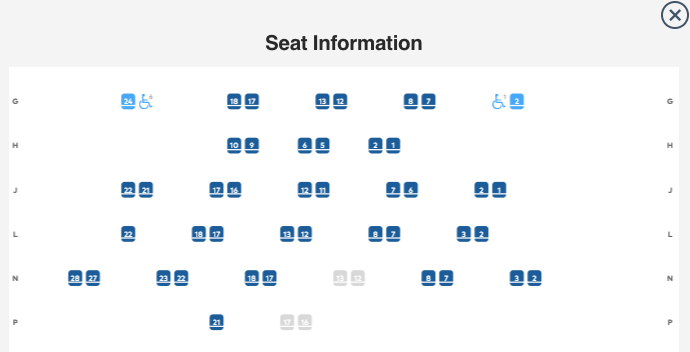 Between that and the high ceilings, each auditorium provides a level of personal breathing room that the TDSB would consider a luxury.
So I had booked two seats near the centre for a matinee of Sonic the Hedgehog*, but when the 10-year-old and I arrived there was only one other person in the theatre. (Plus a Cineplex employee keeping track of where everyone sits so they know where to disinfect afterwards.)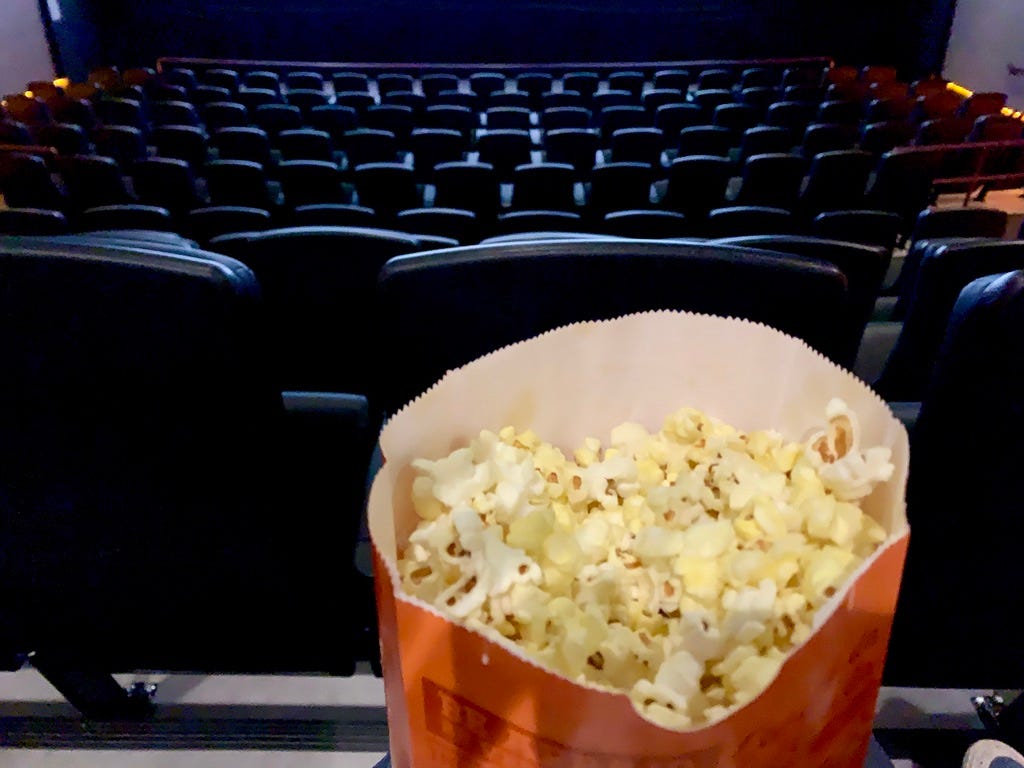 Pro tip: Remove mask before eating.
Why so empty? Well, months of becoming accustomed to streaming movies in the comfort of our homes while the theatres were closed hasn't helped.
At home, there's no fear of inhaling a stranger's corona spores.
But arguably a bigger reason the audiences are staying home is the movies themselves. Sonic the Hedgehog, which was first released in February, is one of the newer movies on offer. The competition this summer at the multiplex are some of the greatest hits of the 70s, 80s, 90s and 00s, including Jaws, The Empire Strikes Back, The Goonies, Jurassic Park and Kill Bill vol. 1 and 2.
This week's only true premiere is the Korean zombie sequel Peninsula.
Most studios have opted to postpone their blockbuster releases or send them straight to streaming rather than risk a wide opening to empty (or shuttered) theatres, while being accused of helping to spread a deadly virus.
Even as I was buying tickets online, Cineplex seemed to unsubtly suggest I stay home and stream instead: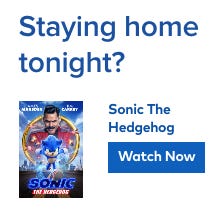 But the lack of choice at the multiplex got me wondering: just how dire for the theatre business is a summer without new releases?
Consider the top five movies at the North American box office last weekend, per BoxOfficeMojo.com. (Creepy cabin horror The Rental is playing stateside only.)

Now compare that to the same weekend last year.

Notice anything? Like how the top movie last year earned more than 200 times its 2020 counterpart?
With box office returns like these, Cineplex oughta consider just handing over its screening rooms to the TDSB.
Imagine: huge classrooms, reclining seats, and after-school screenings of The Goonies.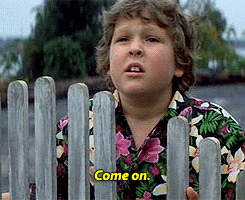 Like what you see here? Subscribe and you might just get yourself a shiny souvenir.
*quickie review of Sonic the Hedgehog: no movie based on a nonsensical video game about a spiny blue alien mammal deserves such an outstandingly campy performance as Jim Carrey delivers as the villainous Eggman, which is reason enough to watch, and enjoy, the whole thing.