Discover more from Uncultured
Miss culture? Get Uncultured, your free ticket to pandemic entertainment. Get weekly news, interviews and Toronto culture tips in your inbox.
You may find yourself behind the wheel of a large automobile
We're watching a movie of a Broadway concert through a windshield. Why? Because it's TIFF 2020.
Welcome to Uncultured, your weeklyish check-in on pandemic entertainment. Have a look around. Subscribe. And spread the word.
If David Byrne were in town this week, he'd probably ride his bike to the drive-in premiere of American Utopia.
Like most celebrities, he's stayed home, though he and director Spike Lee gave a brief video introduction to Thursday's opening-night "gala presentation" at the Toronto International Film Festival.
And then, sitting in our cars, munching on freebie nachos and cookies, the entire audience watched, through rain-speckled windshields, a screening of a weird and wonderful Broadway spectacle, the sort that hasn't been possible for most of 2020.
Same as it ever was? Hardly. But what better way to kick off the scaled-back, pandemic version of Toronto's biggest cultural event than with an exuberant celebration of life and human connectedness?
Byrne, surrounded by a supremely talented lineup of international musicians and dancers, all barefoot and wearing identical grey suits, were the talk of Broadway in 2019. With instruments strapped to their chests and wirelessly connected so they could move freely across the stage and into the audience, they performed some of Byrne's and the Talking Heads' greatest hits (and one shiver-inducing Janelle Monae cover), which the frontman wove into a loose philosophical narrative.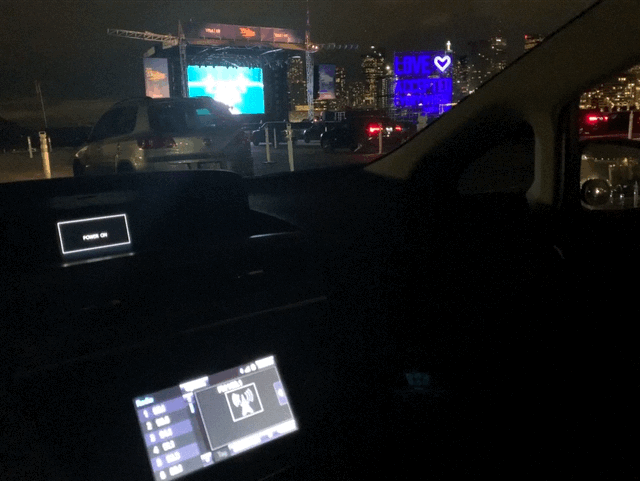 Not even a distant, obstructed view of an outdoor screen showing a pre-recorded live show could suppress its energy. At times it almost felt like we were right there with them.
The event set the stage for what's surely the strangest edition of the festival since, oh, 2001. Without celebrities, without red carpets, without masses of fawning fans and film buffs, without great swaths of downtown cordoned off for gala premieres, VIP after-parties and brand activations, TIFF 2020 feels positively low-key, so much so that most Torontonians may not even be aware it's happening at all.
For once, the emphasis is on film rather than festival.
TIFF does its best to add a bit of pizzazz to the two parking lots hosting drive-in screenings, such as the neon tunnel you drive through on the way to your assigned "seat."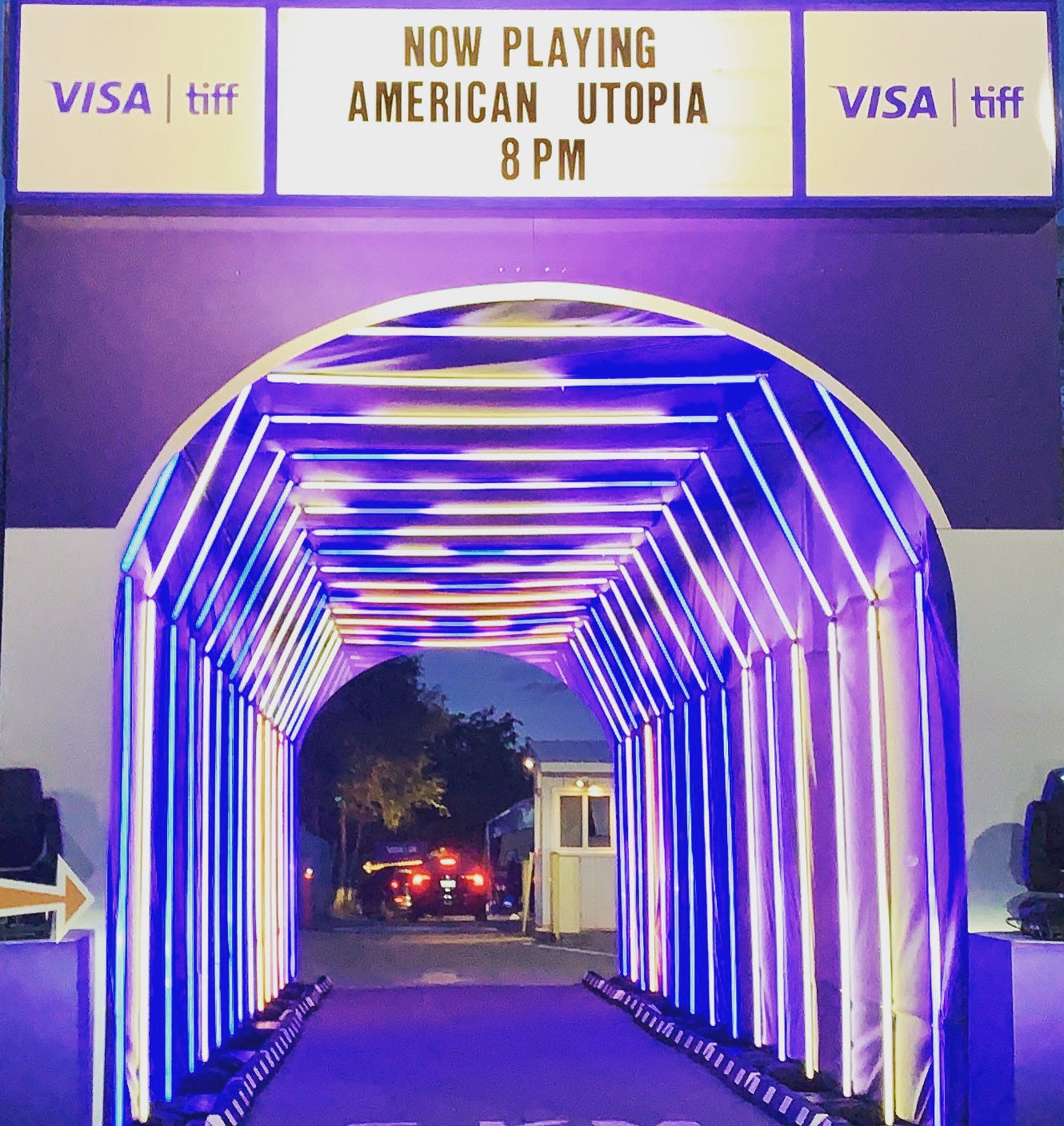 For those without wheels, there is a separate outdoor screen surrounded by deck chairs at Ontario Place. There are also screen-at-home digital premieres, and distanced indoor screenings at the TIFF Bell Lightbox, but you have to wear a mask and there's no concession sales, which kinda kills the fun. What's Midnight Madness without munchies?
Still it was good to be back. Though I couldn't say the same for those in the cheap seats (which are priced the same, at $49 per car, or $69 for 3-plus people).
The screen at the VISA Skyline Drive-In, at Polson Pier, is high quality, at times blindingly bright, but it's surprisingly small.
I pity those motorists in the 20th row, squinting down to the other end of the parking lot at a movie that must appear no bigger than a postage stamp.
They might have missed some of American Utopia's strange intimacy, its life-affirming and profound message, in a package skilfully delivered by Spike Lee.
At any other premiere, in another year, we'd be up clapping and dancing in the aisles like that Broadway audience. Instead we expressed our approval by the honking of horns, as if Byrne and Lee could hear us from New York.
Here's hoping TIFF goes back to normal in 2021, leaving the 2020 edition a once-in-a-lifetime anomaly.

Did I say no celebrities?
I stand corrected.
It's a different kind of
#tiff20
this year. Whether you're going digital or joining me at the drive in, I think we can still have lots of fun at the movies. Big thank you to
@porschecanada
for bringing the glamour ;)
#porschedrive